Central Georgia Council History
The Central Georgia Council is one of the largest councils in Georgia geographically, serving 24 counties of middle Georgia. Over 5,600 youth are served each year in programs from first grade through high school. About 1,800 adult volunteers serve Scouting under the guidance of a volunteer board of directors and a relatively small professional staff of six. Assisting the volunteers and professionals is an administrative support staff of four and a full-time ranger.
Established in 1919 as the Macon Council and officially chartered by the BSA in 1921, the Central Georgia Council (renamed such in 1923) has served many thousands of prominent alumni including former Senator and Eagle Scout Sam Nunn, the late Brig. Gen. Robert L. Scott, Jr., U.S.A.F. Retired, WWII Ace Pilot and author of "God Is My Co-Pilot" and the late Astronaut and Eagle Scout Manley L. "Sonny" Carter, Jr. Also, Herschel Walker was a Cub Scout in the Central Georgia Council.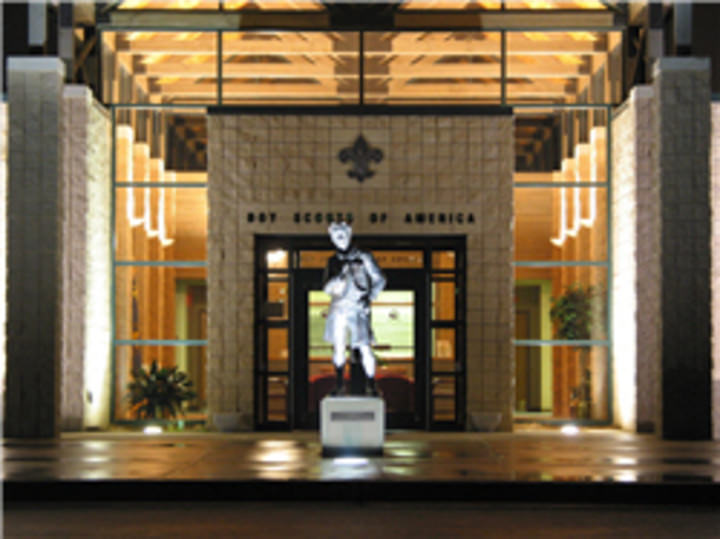 The Central Georgia Council has been recognized 9 of the past 12 years as a National Quality Council and in 2004, the council received a prestigious honor, the Suburban Business of the Year Award, from the Keep Macon-Bibb Beautiful/Cherry Blossom Festival Awards Committee.
The year 1994 will long be remembered. The council celebrated its 75th Anniversary, holding the World's Longest Pinewood Derby. After the Great Flood of '94, caused by Tropical Storm Alberto, Scouts and adult Scouters were featured in Boys' Life Magazine for their tireless effort to provide flood relief by collecting food, cleaning up debris, distributing eating utensils and water since the City of Macon underwent nearly three weeks without potable water.
We hope you enjoy your visit. Come back to see us any time.