Indian Lore Merit Badge Day
The Central Georgia Council is excited to partner with the Rangers at the Ocmulgee Mounds National Historic Park! The Indian Lore badge will be taught by the National Park Service Rangers and the scouts will get a chance to have a tour of the Museum and mounds, create traditional clay pots, have a guided hike through the park (weather permitting) and learn about the culture of the Native Americans that shaped the history of Central Georgia!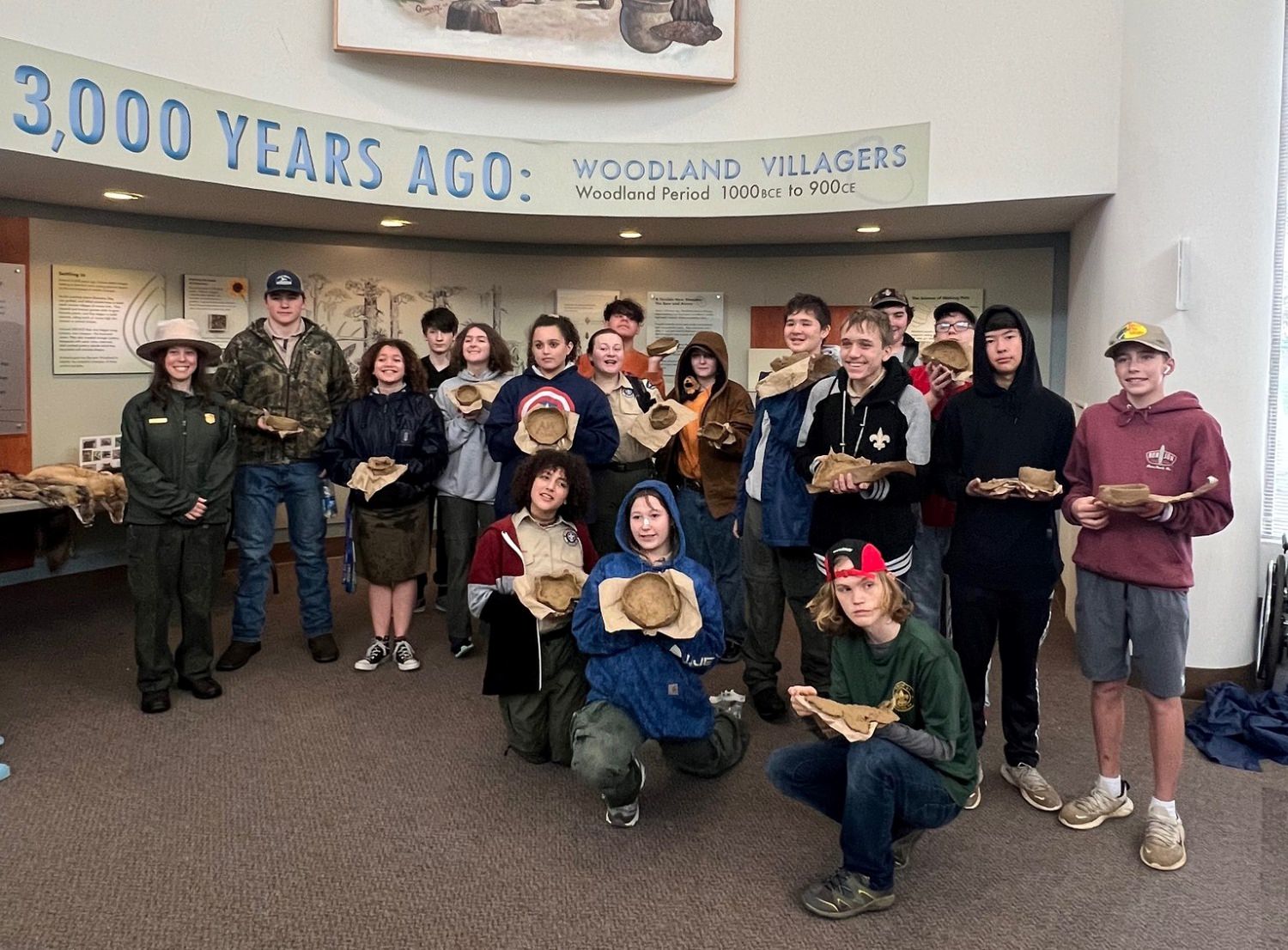 Location:
Ocmulgee Mounds National Historic Park
1207 Emery Hwy
Macon, GA 31217
(Meet at the Visitor Center)
Time: 10am-3pm
Please bring a sack lunch as food is not provided, a water bottle, a notebook, and pen.
Pre-requisites: *Requirement 3b dictates that Scouts make and decorate three items, however there will only be enough time during the event to create one. Scouts are encouraged to create two others and bring pictures if they'd like or complete the other two afterwards, or to complete another portion of requirement for #3 instead. (The Native American group they will be focusing on during that portion of the program is the Mississippians.)
Indian Lore Merit Badge Day May 27, 2023