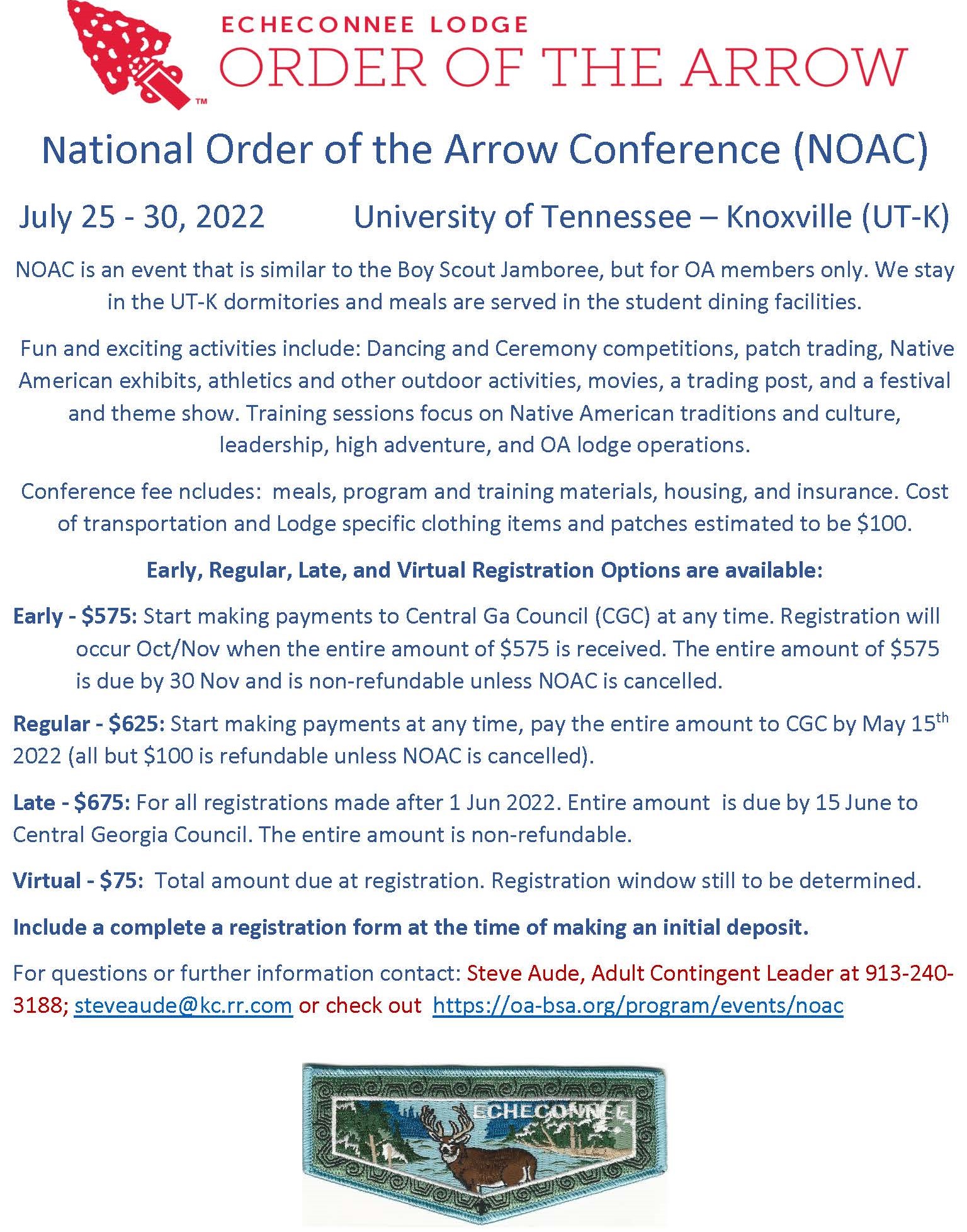 NOAC Scholarship Form - Submit by February 20th
Two (2) scholarships will be awarded in the amount of $500.00 each to be applied toward NOAC registration
Submit your completed scholarship application form together with a one-to-two-page written paper (double space typed or hand-written) that addresses the following:
For what reasons do you need the financial support provided by the $500.00 scholarship?
How will you personally benefit from attending NOAC?
How will you use your NOAC attendance to benefit the Lodge and your scouting troop or crew?
A COMPLETE SCHOLARHSIP APPLICATION consists of a filled out application and your written paper both sent NLT February 20th to: Lodge Advisor Sheila Sweat sweatsheila@gmail.com; and Lodge Chief Jacob Turner cowboyscoutjake@gmail.com Follow up with a text to 478-804-1644 & 913-240-3188 to confirm e-mail receipt.
Note: The Lodge Advisor and Lodge Chief will read and assess each scholarship application & paper and make the scholarship award determination. Announcement of the scholarship award will be made in March 2022.